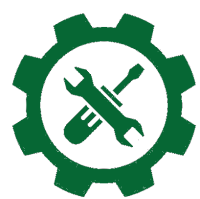 Engineers need to develop and or devise a functional, up to date risk management plan for each and every job. Obviously having a great risk management plan to overall protect your business as the backbone is important but it is best to strategies and preform a  risk analysis for each job. Find out what are the elements or risk associated with this project? Do the risks out way the reward? Often times we only look ahead to forecast the financial gain for each job/project, but if the risk analysis  shows that there is a large margin for loss/claims associated with this undertaking it might be good to think again. We live in a capitalistic society and the low hanging fruit can often times get you into trouble on the backend of any deal.
The initial risk and best mitigation tool for preventing engineering professional liability insurance claims is your "gut feeling" and or "instincts"! If you have a bad feeling from the get go it is probably in your best interest to walk away. There are always going to be other opportunities if you are great at you job. Feeling pressure from the higher-ups to get the account? That is understood but those higher-ups are also going to appreciate your risk analysis showing them the pluses and minuses of each job/project. Protecting your bottom line and protecting your assets is going to serve you well throughout your career. Preventing Engineer E&O claims/incidents is a great way to start and developing that risk analysis or risk mitigation plan is crucial.
Clifton Insurance Agency, Inc is here to assist you in developing this risk management plan and will customize it to fit your needs. As part of your professional liability insurance policy for your engineers liability insurance many of these mitigation tools will be included at no additional cost. Please contact us via the link below and or call 877-212-4368 to get answers and or a new comprehensive policy package today. Our engineer professional liability insurance policies will or can also encompass your general liability, workers comp, auto related risks and can include products and or contents replacement coverage for you business/individual and or customers. Basically we can do it all.