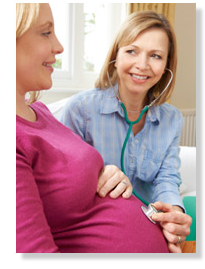 A++ Rated Midwife Malpractice Insurance Coverage in all States

CNM's & CPM's welcome with 0 to 5k deductible options

FLAT Rated Midwife Malpractice Insurance Premiums

Lowest Rates Available, Access to All Carriers with Customized Payment Plans

Limits of Liability from $200k/600k to 2/4 million (1/3 million preferred)

Coverage Available for Groups & Individual Midwives
Lower your Midwife Malpractice Insurance Premium today by submitting your quote request below.
Submit the online form below to request a quote or call 877-212-4368 for immediate assistance
Any Questions! 877-212-4368 Canyon J. Clifton
Fax: 806-457-1760 Email: canyon@cliftoninsuranceagency.com
Midwifery Insurance – Midwife Liability Insurance – Midwifery Insurance – Malpractice Insurance for Midwives & Birthing Centers
CLIFTON INSURANCE AGENCY, INC is here to assist you in finding the best Midwife Malpractice Insuranceavailable in the U.S. today. We provide the best A++ rated and most affordable coverage to midwives without all of the restrictions. We understand that premiums for Midwife Malpractice Insurance have increased substantially and we are here to help. Our policies are rated based on total expected deliveries and we do not stereotype every Midwife into one category, or offer set first year premiums that increase annually. Please reach out to CLIFTON INSURANCE AGENCY, INC and take advantage of our "lowest rate" Midwife Malpractice Insurance program today.
Top Rated Midwife Malpractice Insurance Nationwide!
Our Midwife Malpractice Premiums are the most affordable in the country!
Financing is available for all Midwife Malpractice Insurance policies!
We will have you quoted in less than 48 hrs upon receiving your application!