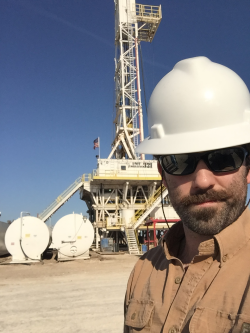 CLIFTON INSURANCE AGENCY, INC. is not just a firm of insurance professionals. We understand the energy industry and are committed to providing you with the coverage, assistance and support your business requires. Insurance coverage and risk mitigation requires knowledge and experience within different faucets of the energy industry. We have a combined thirty-five years of experience and education within the industry. Our passion for the development of oil & gas and renewable energy is our driving force.
The best and most affordable coverage available- all states

Risk mitigation and consulting

Coverage for all oil & gas and renewable business

Thirty-five years combined energy industry experience

Offices to service energy hubs, including Amarillo, TX and Austin, TX
Submit the online form below to request a quote or call 877-212-4368 for immediate assistance
– Knowledge through Experience, the difference made –
Land/Mineral leasing $ Acquisition –Title – Pipeline & Transmission Right-of-Way – Panel and Turbine selection and design layout – Surface vs. Mineral estate issues (Accommodation Doctrine) – Financial/Investor relations – Permitting – Environmental issues – Mineral/Royalty acquisition – Drilling & Service contracting – Operation & Maintenance – Utility Interconnection – Insurance – Risk Mitigation
These are some of the issues that surround energy production and knowledge of these issues allows Clifton Insurance Agency to provide you with the support you need. Submit you information and Clifton Insurance Agency will contact you, personally.
  – Our Market-
Oil & Gas Drilling Contractors – Oil & Gas Service Operators – Oil & Gas Consultants – Oil & Gas Pipeline Operators – Exploration and Drilling Companies – Wind Energy Developers – Solar Photovoltaic Developers – Biofuels Manufacturing – Directors & Officers – Operation & Maintenance
The CLIFTON INSURANCE AGENCY, INC. Difference:
1). Family owned and operated since 1982
2.) Combined thirty-five years experience within the energy industry
3.) Offices to service major energy hubs including Amarillo, TX and Austin, TX
4.) Niche market specialization allowing supreme A+ rated carriers
We at the Clifton Insurance Agency know that your business is your livelihood and that of your employees and clients, as our business is ours. Getting the job done right the first time is the key to success and is our business platform. Our Program Director designed our platform to service any needs your company requires, not just insurance. We are here night and day for you, insuring your interest the family way.
Cooper Clifton, Program Director and Energy Consultant:
Cooper Clifton was born and raised in Amarillo, TX where he got his first experience in the energy industry. A Graduate of Texas Tech University's College of Agricultural Sciences and Natural Resources Management, he began his career as a Petroleum Landman. While servicing the Panhandle, West Texas and New Mexico Utility and Oil & Gas sectors Cooper also received a graduate education from Texas Tech University's Wind & Renewable Science Program. Cooper then moved to Austin, TX to work in Energy Acquisitions with an international investment bank, focusing his efforts in development capital, mergers and acquisitions, energy development & management, including municipal water development and international energy projects. Cooper's knowledge, experience and passion for the industry allows him propel your business into the future.
Any Questions! 512-658-7902: Cooper L. Clifton – Program Director
Email: cooper@cliftoninsuranceagency.com or 877-212-4368 Ext: 1
Canyon J. Clifton – President Email: canyon@cliftoninsuranceagency.com Fax: 806-457-1760