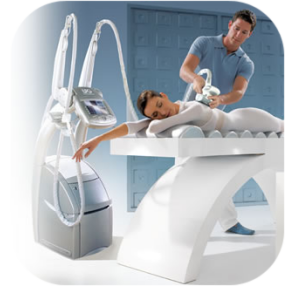 Medical Spas & Estheticians are a unique business.  They merge the medical industry with the beauty/spa world to provide always evolving anti-aging and cosmetic services. Our policies insure all medical spa liability risks including Professional Medical Malpractice, General Liability, Property & Contents, etc under ONE policy. AM Best Rated with no annual premium increases. There is no need work with multiple agents to obtain all of your insurance coverage's. We have no policy restrictions.
We are the leading global insurance experts in the Med Spa & Esthetician Insurance industry and our team has over 28 years of experience in customizing one polic y for you that covers all areas of the medical spa risk portfolio. We are faster, more knowledgeable, and will make sure you are saving every dollar possible.
Submit the online form below to request a quote or call 877-212-4368 for immediate assistance
Any Questions! 877-212-4368 Canyon J. Clifton
Fax: 806-457-1760 Email: canyon@cliftoninsuranceagency.com
Core Services – Med Spa & Esthetician Insurance:
Medical spas' menus of services vary widely and depend greatly on the Medical Director or owner's experience.  Core services include:
Microdermabrasions
Microdermabrasion is a non-chemical, non-invasive procedure that uses a spray of microcrystals to remove the outermost layer of dry, dead skin cells and reveal younger, healthier-looking skin. Microdermabrasion also encourages the production of a new underlying layer of skin cells with higher levels of collagen and elastin, which further improves your skin's appearance.
Chemical Peels
A Chemical peels is when a chemical solution is applied to the skin, which makes it "blister" and eventually peel off. The new skin is usually smoother and less wrinkled than the old skin.
Laser Hair Removal
Laser hair removal is a medical procedure that uses a laser — an intense, pulsating beam of light — to remove unwanted hair. During laser hair removal, a laser beam passes through the skin to an individual hair follicle. The intense heat of the laser damages the hair follicle, which inhibits future hair growth.
Intense Pulse Light (IPL's)
Intense pulsed light, commonly abbreviated as IPL, is a technology used by cosmetic and medical practitioners to perform various skin treatments for aesthetic and therapeutic uses including hair removal, photorejuvenation, and treatment of dermatologic diseases.
Botox
Botox is a drug made from a neurotoxin produced by the bacterium Clostridium botulinum called botulinum toxin. It is used cosmetically to remove wrinkles by temporarily paralyzing muscles.
Dermal Fillers
Dermal fillers, also know as injectable cosmetic filler or injectable facial filler, is a soft tissue filler injected into the skin to help fill in facial wrinkles, restoring a smoother appearance.
VelaShape
VelaShape was the first non-surgical FDA cleared medical device for body reshaping and cellulite treatment.  It treats both the deeper tissue and upper layers of the skin.
LipoSelection
LipoSelection is a form of liposuction that uses ultrasonic energy in a deliberate controlled fashion to assist the doctor in the selective removal of fat in body contouring surgery.
Laser Body Sculpting
Laser Body Sculpting rapidly dissolves fat and tightens the surrounding skin almost anywhere in the body. Using local anesthesia, the procedure is performed with a small one-millimeter cannula that contains a laser fiber. The laser fiber delivers energy directly to the fat cells causing them to rupture and drain away as liquid.
SURGICAL PROCEDURES
Breast Augmentation
Breast Lift
Breast Reduction
Liposuction (Removal of fat)
Weekend Liposculpture
Tummy Tuck (Abdominoplasty)
Face/Neck Lift
Eyelid Surgery (Blepharoplasty)
Endoscopic Brow Lift
Nose Reshaping (Rhinoplasty)
Chin Implant
Eyebrow Transplant
Vascular Lesions
Here at Clifton Insurance we can tailor the insurance product to fit any type of spa activity.
Available Coverage's:
Medical Professional Liability
Medical General Liability (Occurrence or Claims Made)
Property Coverage
Defense of Licensing and Subpoena Assistance
Defense Outside the Limit
HIPAA
Independent Contractors as Insured's
Medical Director included for Administrative Duties, Supervisory Duties, Good Faith Exams, and/or Direct Patient Care
Privacy and Security Liability
Sexual Abuse and Molestation up to $1M/$3M limits
Limits of Liability:  Up to $5M Per Claim and $5M Aggregate Available
Minimum Premiums: $1,500 for Professional Liability, $500 for General Liability and $250 for Business Personal Property
Minimum Deductible:  $1,000 (First Dollar Defense available for an additional premium)
State Restrictions:  None