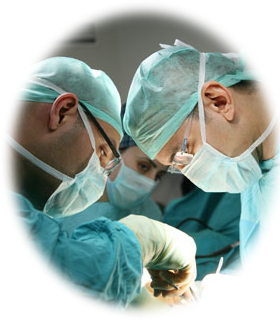 CLIFTON INSURANCE AGENCY, INC – Malpractice Tail Insurance for Medical professionals
▪ Medical Groups & Individual Tail Insurance available via alternative A+ rated carriers
▪ Physicians and Physicians Groups can receive more than 30% savings on Tail Insurance
▪ Tail Insurance quotes can be provided within 48 hours upon receiving the required paperwork
Call Us TODAY @ Clifton Insurance Agency … 877-212-4368 Canyon J. Clifton
Submit the online form below to request a quote or call 877-212-4368 for immediate assistance
Physicians and other medical professionals nationwide can seek alternative tail insurance quotes through Clifton Insurance Agency, Inc. In the past, medical groups and individual physicians were required to purchase their tail insurance from the carrier that held their existing policy. In today's market that is not longer the case for some agencies like Clifton Insurance Agency, Inc. In many cases your contract with your current group or facility will REQUIRE that you purchase tail insurance. This is true but it does not say in your contract that you have to purchase it from your existing carrier.
We are always receiving emails and phone calls from physicians looking for alternative options on their tail insurance. One of the main questions that we are asked is, "Why is my current carrier charging me so much for the tail insurance?" All carriers are different but many of them may just be assuming that you are not going to seek alternative options for the tail insurance. This is a reasonable assumption given that alternative tail insurance used to NOT be an option. Your carrier understands that you are required to purchase this coverage when you are breaking a contract and that you need the tail insurance to secure your future position at a new facility. That is right; many facilities will not hire you if you do not have tail insurance coverage to protect you for your previous case load. So if you are in a situation where you did not purchase tail insurance and now your current carrier will not offer it to you we are here to help.
Many physicians will be in the process of changing jobs and will opt out of purchasing tail insurance do to the expense. Then they come to find out that the new facility is requiring the tail insurance but they window to purchase it with the previous carrier has closed. That is when you would need to give us a call.
Malpractice Tail Insurance – "It is never a good idea to go without tail insurance. A costly lawsuit can cripple a physician's medical practice as well as their personal finances. If you are taking a new position you need to visit with the group's insurance agent to discuss the cost of the tail insurance if and when you decide to leave the practice. This way you can build that cost into your budget. "
Physicians Tail Insurance ­­- "When you leave a practice and break your contract, YOU are responsible for the tail insurance costs. When you are asked to leave a practice THEY are responsible for the tail insurance costs."
In order for Clifton Insurance Agency, Inc to offer qualified tail insurance quotes we will need the items listed below.
▪ Most Recent Certificate of Insurance
▪ Copy of your Current Tail Insurance Quote
▪ CV or Resume
▪ Medical License
▪ To Bind a tail insurance policy we will need a formal application after the conditional indication has been offered.
A+ rated Physicians Tail Insurance is only an email or phone call away!
Malpractice Tail Insurance is must purchase to insure that you are protected.
CLIFTON INSURANCE AGENCY, INC – We offer a wide range of malpractice insurance services and tail insurance is one of our most notable achievements. Please do not hesitate or pay for your current tail insurance with your existing carrier. Call or email us today and let us show you how we can save you time and money with a low cost tail insurance policy. We look forward to your business…