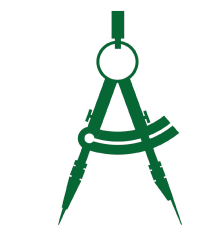 We are here to help you navigate the complex world of E&O Insurance and will work with all A Rated carriers to obtain the coverage you need at the most affordable price. With over 50+ years of combined experience in this industry we put our knowledge to work to secure the best policy terms the market has to offer. We are family owned and operated and we are always available for a one on one phone call. There is no need to stress over your insurance. Let us do the hard work for you by contacting us today.
Submit the online form below to request a quote or call 877-212-4368 for immediate assistance or download the full application – – > Architects & Engineers Application 

Clifton Insurance is here to handle all aspects of your
Architects Insurance
needs. With access to ALL A+++ Rated carriers we will fight to obtain the proper coverage at the price that fits your budget. We understand that Architects E&O/Professional Liability is crucial to protecting your business as part of your ever evolving risk portfolio. For over 30 years we have applied our "face to face "approach to business making sure that each of our architectural customers gets the time and effort put into their experience; rather than just an application to be submitted online. We take phone calls and spend the time to educate you on all things E&O and or your comprehensive business owner's policy. And yes, we not only cover E&O/Professional liability but we can insure your entire operation under one policy or a combination of policies. Utilize our team today and take advantage of our process by contacting Clifton Insurance Agency, Inc.
Architects Professional Liability Coverage
Highlights: $100,000/$300,000(Occurrence/Aggregate) limits or higher with up to a $50,000,000 Umbrella. Standard limits for individual architects range from $500,000/$1,000,000 to $1,000,000/$3,000,000 with General Liability coverage included. Architects BOP policies cover a wide range of risks and Workers Compensation may or may not be included under your customized policy as they vary by state. A separate policy for Workers Compensation can be written as part of your risk portfolio. Your E&O policy will come with such endorsements as requested or negotiated with your agent – Consent to Settle, First Dollar Defense, Low or -0- Deductible, World Wide Coverage, Insured Attorney Selection and much more. With all quotes we will provide the carriers specific, tailor made policy specimens for your Architectural E&O review. Types of
Architects or Architectural firms
we specialize in:
Residential Architecture
Commercial Architecture
Public Architecture
Industrial Architecture
Landscape Architecture
Interior Design Architecture
Green Architecture
Government Services Architecture
Niche Market Architecture
Aquatic Architecture
Non Profit Architecture
Architectural Policy Structure for E&O must haves:
Protection for Structural Defects
Bodily Injury Liability Protection
Design & Build Service Protection
Pollution & Contamination Protection
Dishonest Acts Protection
Independent Contractor Protection
Joint Venture Protection
Global Risk Protection
Directors & Officers Protection – Corporate or Individual Policy Coverage
Clifton Insurance Agency, Inc has the perfect team in place to mitigate your risks for you. Please call us today for a FREE policy evaluation. We are standing by to answer your questions, address your concerns and put your mind at ease. We have great payment plans, ease of access to policies and applications for both new business and renewals. We will make your annual renewal as seamless as possible and or make the necessary changes to your policy mid-policy term.  Call 877-212-4368 today and or follow us on Facebook + Twitter for current updates. We look forward to your business. "Architects Trust Clifton Insurance Agency, Inc for their Comprehensive Package Policies" "Architectural Firms + Solo Architects Save over 36% on E&O Insurance Annually" "Architects Professional Liability Insurance is vital to my Corporate or Individual Portfolio"